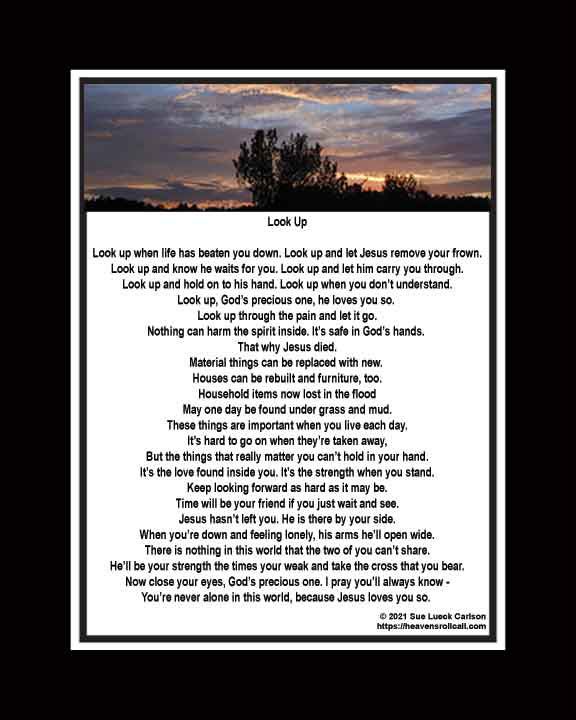 Throughout the years I have been asked to write custom Christian poems on specific topics. Other times there may be a tragedy in the world, a newspaper article about a drunk driver or a newscaster may talk of someone dying of cancer. There is so much heartache in the world. After many prayers these God-inspired words would come into my head so my pen would start to write. These are some of those uplifting custom poems. They are written to offer you encouragment and hope. If you would like Christian inspirational poems like these emailed to you once a month, please sign up on the
Contact Page
and I'll add you to the monthly poem email list.
Whether you're at work, read something on the internet, or need encouragement yourself, I pray these poems will help you in your faith walk. We all need someone in our lives to show us we matter and that God has not abandoned us. All of us have a purpose on this earth. Maybe you will be the one to invent a cure for cancer or help with global warming. Then there are others who may have a beautiful smile that when passed on the street will brighten another person's day. You may be the person at a fast food place who is friendly and upbeat or an employee at a convenience store who can sense when the rest of us are having a bad day and goes out of their way to be kind. We all are a part of the world's big puzzle so you are needed to complete it. Leave this world knowing you made a difference. Remember - God needs all of us to make this world a better place. Don't you know - a puzzle isn't any good with one piece missing!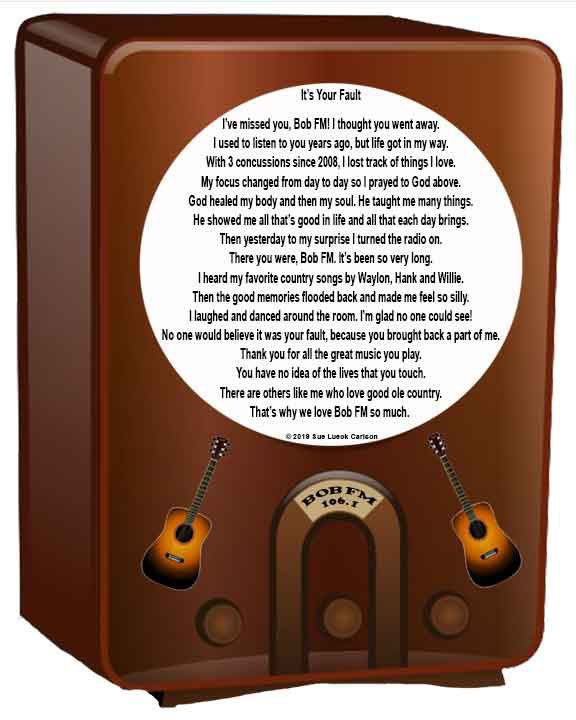 He is not afraid of bad news; his heart is firm trusting in the Lord. Psalm 112:7
Think of a child wanting to run between 2 parked cars into a busy street to retrieve their ball. The child is too small to see over the parked cars so can't see the speeding truck emerging. What do you do? Do reason with the child or grab the little one before he steps off the curb? In the child's eyes you are being mean because you wouldn't let him get his ball. Were you? Of course not! In this world, you are the child. One day God will answer your questions, but now he says - no.
Life is full of questions, but all of our answers can be found in the Bible. The biggest question we can ask ourselves is if we truly believe that Jesus died for our sins and now sits in heaven. Just because you may be hurting does not mean God loves you less. God knows your your future sees what lies ahead. Sometimes he has to stop us in our tracks to protect us. Other times he may take someone home to heaven because he sees whats ahead for that person. Only we will, know, too.
Click on any Christian inspirational poem on the Heaven's Roll Call website to enlarge for reading. If you use your cursor and move over each poem you will see the title, too.