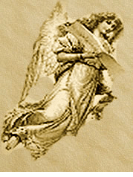 Let the little children come to me. Mark 10:14

death of a baby or child POEMS
The death of a baby or young person has to be one of the most excruciating pains anyone can live through. Some may even question and ask God "Why?" I pray the below printable Christian inspirational poems will offer you some comfort and remind you that Jesus will never leave your side. Always know that your child is safe with Jesus and you will see him or her again. Keep the faith and don't give up hope. If I can help you in any way, please fill out the
contact form
. Feel free to print any of the Christian uplifting poems on the Heavens Roll Call website. Use them as a memorial.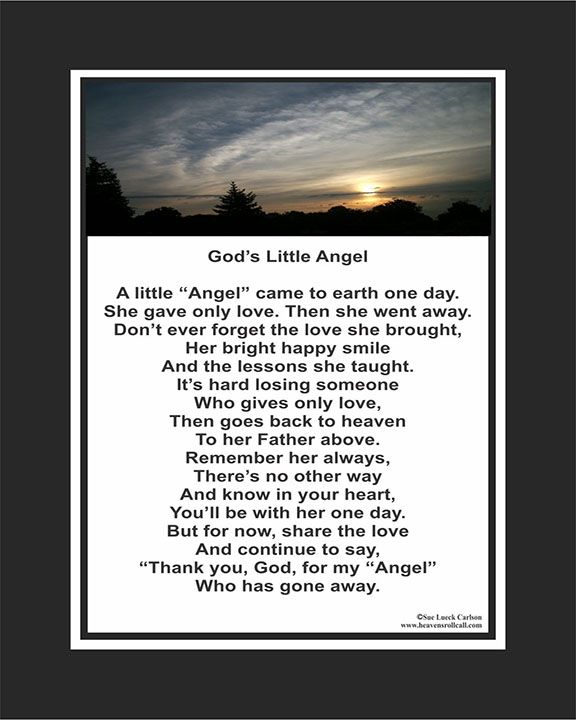 It's Not You Fault, Daddy
Fear not for I am with you. Isaiah 43:5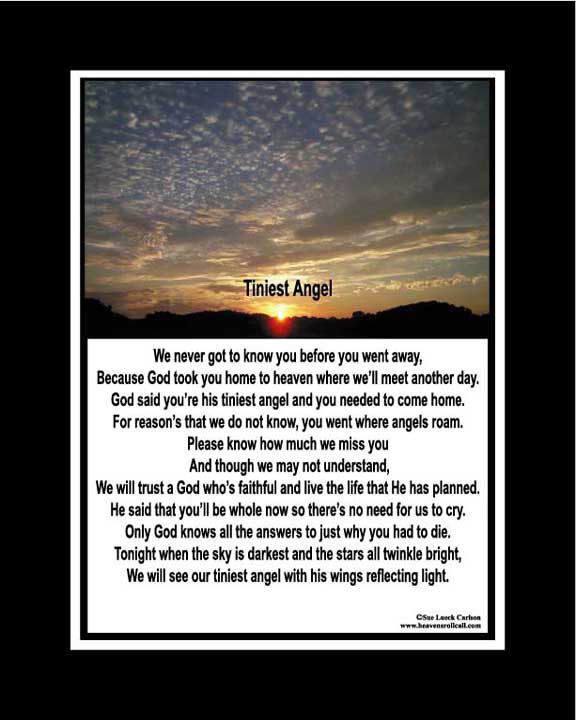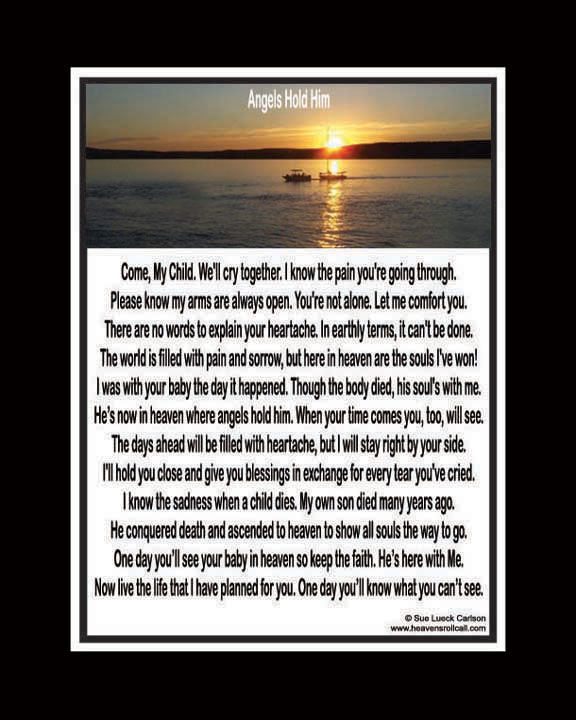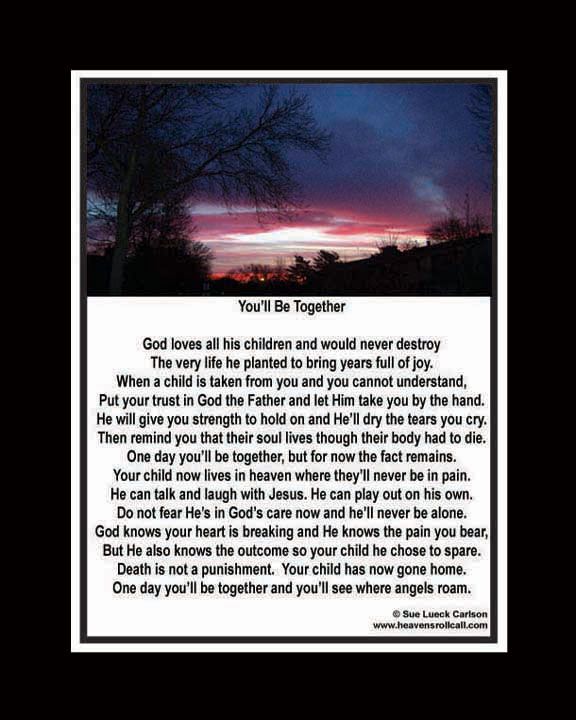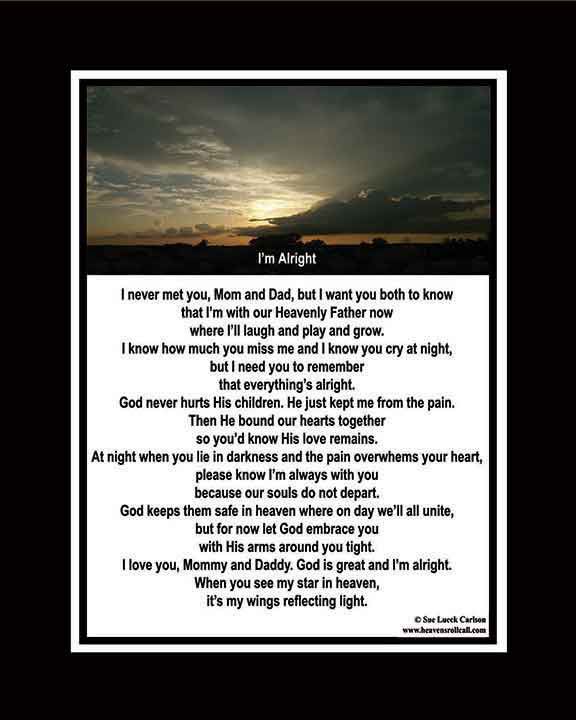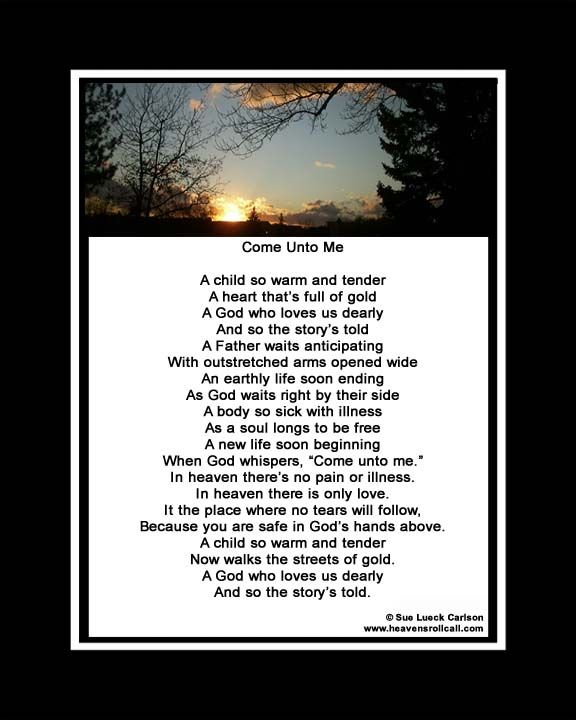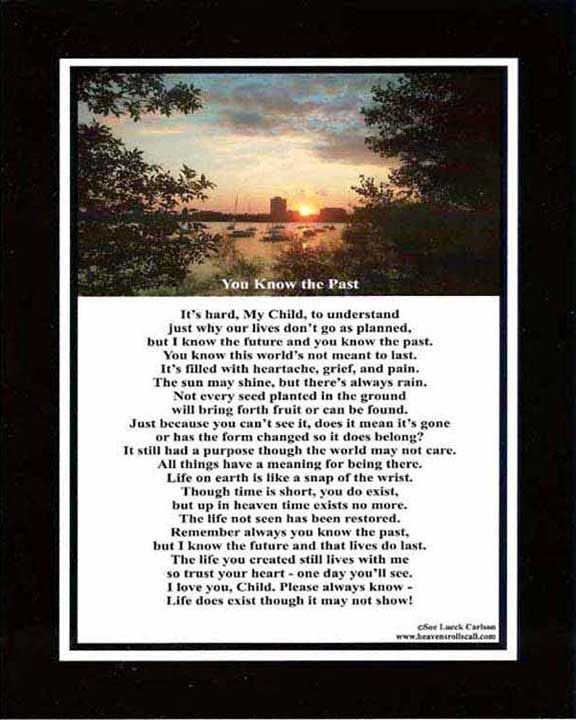 Lo, I am with you. Matthew 28:20
ONLY God knows the why's of death and dying. ONLY God can heal your broken heart. ONLY God can fill the void. ONLY God can love and comfort you deep inside when the rest of the world is asleep. Only God can heal your cancer and give you strength when you are sick or injured. I pray in some way these inspirational poems will help you feel God's loving arms around you in your time of grief.